Residential Recycling Program (Unincorporated Area)
Director's List of Residential Recyclables
Appliance/Refrigerator Recycling
Printer Ink & Toner Cartridges
Items to Recycle
Miscellaneous Items
Tire Disposal
Reduce Junk Mail
Director's List of Residential Recyclables
Pursuant to Ventura County Ordinance 4445, Section 4770-1.1, the Public Works Agency Director shall develop, maintain, publish and update as appropriate, in consultation with contract collectors and other diversion industry representatives, a list of recyclables generated by residential customers.
For a English version of the Director's list of residential recyclables click here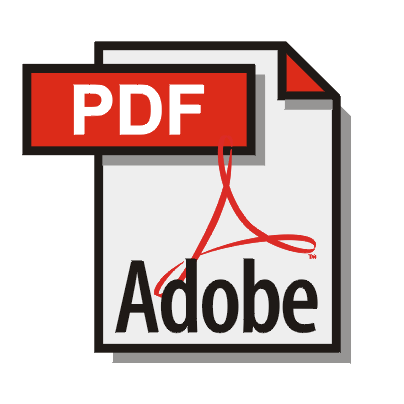 .
Lista del Director de Residencial Reciclables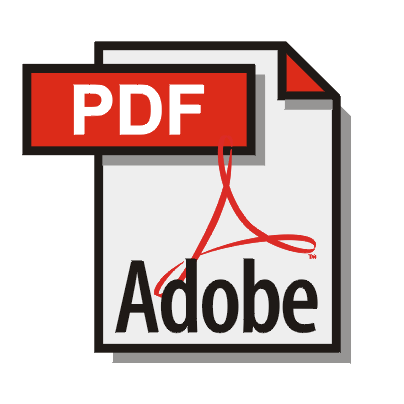 Appliance / Refrigerator Recycling


Buzz's Used Appliances – Simi Valley 805/527-3581
Accepts all appliances in working condition FREE of charge. Free pickup provided to residents of Simi Valley and Moorpark.

Child Abuse And Neglect (CAAN) – Ventura – 805/643-5956
Accepts GAS appliances in working condition FREE of charge. Free pickup service provided in Camarillo, Ojai, Oxnard, Thousand Oaks, and Ventura.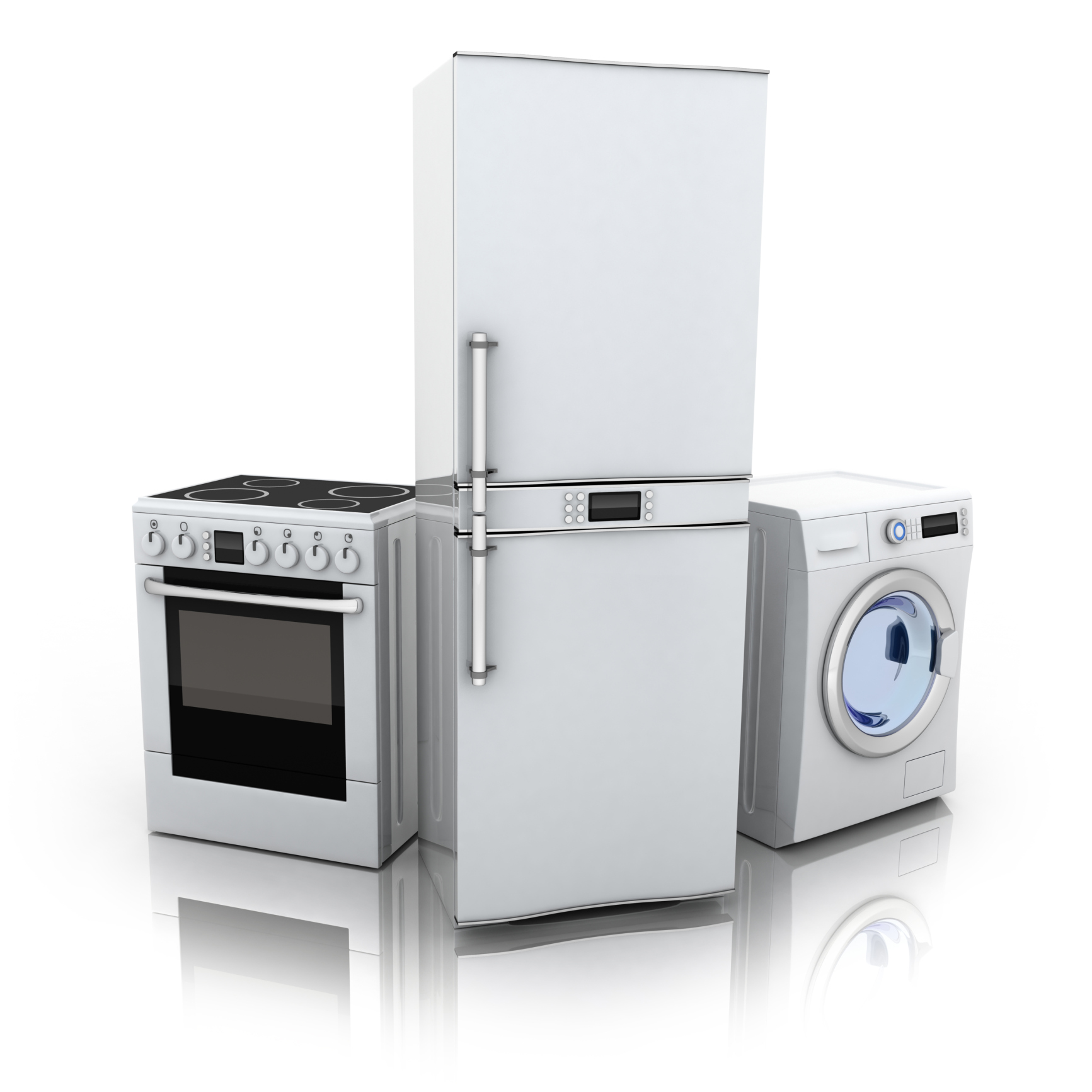 Del Norte Regional Recycling & Transfer Station – Oxnard – 805/385-8060
No pickup service. Call for rates.
Gold Coast Recycling & Transfer Station – Ventura – 805/642-9236
Working and non-working appliances accepted. No pickup service. Call for rates.

E.J. Harrison & Sons – Ventura – 805/647-1414
Pickup service provided for E.J. Harrison customers only. Working and non-working appliances accepted. Call for rates. Ask about FREE Bulky Item pickups for appliances and other household items.

Major Appliance Recycling Service (MARS) – Saticoy – 805/671-9394
Will pickup washers, dryers, refrigerators, stoves in working or non-working condition, BBQs, box freezers, dishwashers, double ovens, lawnmowers, sinks, stacking washers & dryers, treadmills, and water heaters. FREE DROP OFF at the Saticoy Yard Monday – Friday from 7:30 a.m. – 5:00 p.m., and Saturday from 9:00 a.m. – 3:00 p.m. Call for pickup rates.

Oxnard Metal Company – Oxnard – 805/483-0512
Pays for scrap, non-working metal appliances. No pickup service. Call for rates.

Robert's Home Appliances – Oxnard – 805/483-0117
Accepts working or non-working refrigerators, freezers, washers, dryers, and stoves. No pickup service. Call for rates.

Salvation Army – 800/958-7825
Accepts appliances and refrigerators in working condition only. Free pickup service is provided. Call for an appointment.

Simi Valley Landfill & Recycling Center – 805/522-1116
Must drop off – no pickup service. Call for rates.

Southern California Edison Appliance Recycling Program– 800/234-9722
SoCal Edison offers an incentive program and provides pick-up service for working appliances between 10 cubic feet and 27 cubic feet. Call for more information.

Standard Industries – Ventura – 805/643-6669
Pays scrap metal price for non-working appliances without Freon. No exceptions. No pickup service provided. Call for rates.

Toland Road Landfill– Santa Paula – 805/658-4685
Accepts appliances from Santa Paula, Fillmore, and Santa Clara Valley residents only. No pickup service. Call for pickup rates.

Waste Management/GI Industries– Simi Valley – 805/522-9400
Provides pickup service for Waste Management/GI customers only. No exceptions. Accepts all appliances, in working or non-working condition. Call for rates and for information about FREE Bulky Item pickups.
Inclusion does not constitute an endorsement by the Ventura County Integrated Waste Management Division.
805/658-4321.
Printer Ink & Toner Cartridge Recycling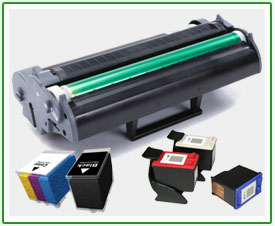 Using remanufactured laser cartridges (and recycling spent ones) keeps unwanted plastics and metals from entering local landfills while conserving resources and energy. In addition, the leftover toner (hazardous materials) from used cartridges is properly disposed during the remanufacturing process.

Remanufactured cartridges generally cost about 20-50% less than Original Equipment Manufacturer or OEM products. And if your equipment vendor tells you that you can't or shouldn't use remanufactured cartridges, don't be intimidated. It is illegal for your laser printer manufacture to require you to use or purchase a particular brand of cartridge. In addition, a manufacturer cannot void any warranty simply because you exercise your right to choose your preferred brand of supplies.
As for inkjet printers, not all cartridges can be remanufactured and the cost savings is not as significant as it is with laser cartridges. If no remanufactured cartridge is available for your equipment, the other economical option is to use a compatible cartridge produced by a reputable company other than the printer manufacturer.
Used cartridges, both inkjet and laser, can be taken to most office supply stores for recycling. Some stores even offer a discount towards the purchase of new or remanufactured cartridges in exchange for recycling your used cartridges!
Lastly, there are many companies and organizations that will buy your used cartridges. Just do a web search for "ink and toner cartridge recycling". Here is one example: Ink and Toner Cartridge Recycling.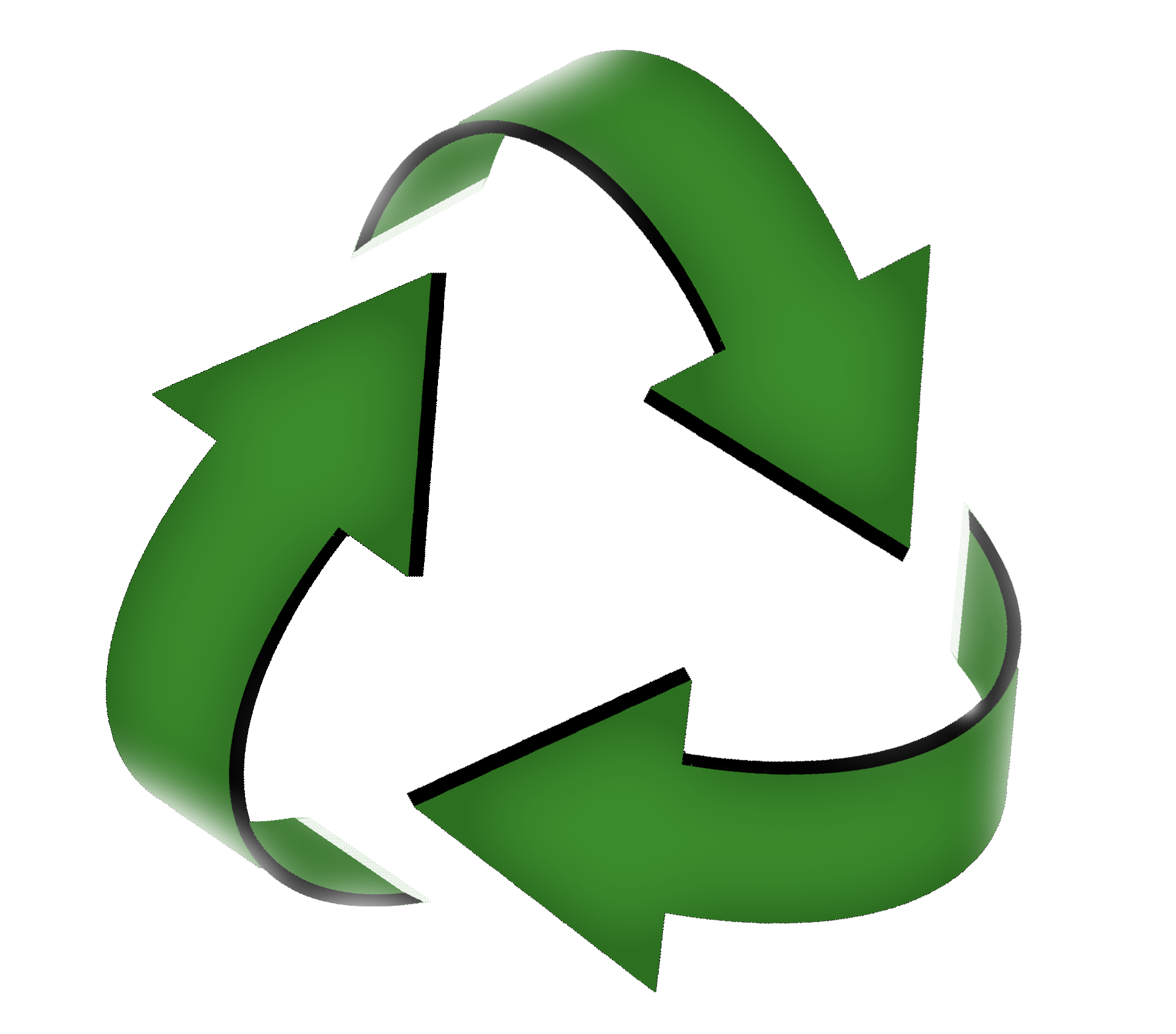 What to Recycle?
All of the items listed below should be placed in your curbside recycling barrel, provided by your solid waste collector. Recyclables do not need to be separated from each other, rather they may be "commingled" (i.e., mixed together).
Aluminum (foil and cans)
Cardboard (please break boxes down)
Glass bottles (unbroken with lids removed)
Metals (cans and assorted scrap metal)
Paper (office paper, newspaper, magazines, paper bags, and phone books)
Plastic bottles - all plastic containers are currently accepted, except plastic bags and film plastic.
If you have any additional questions, please contact your solid waste collector.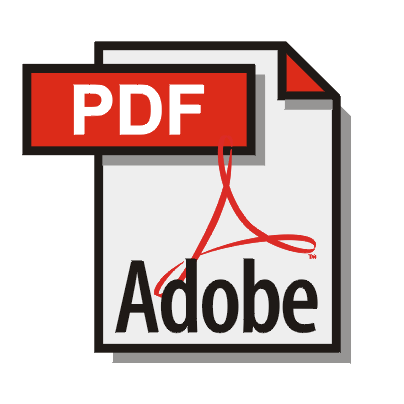 Recycling Miscellaneous Items
The County of Ventura's Integrated Waste Management Division developed the Clean Up! brochure, which covers recycling a myriad of products and materials countywide. The brochure was designed to print double-sided on legal-sized paper.
For a English version click here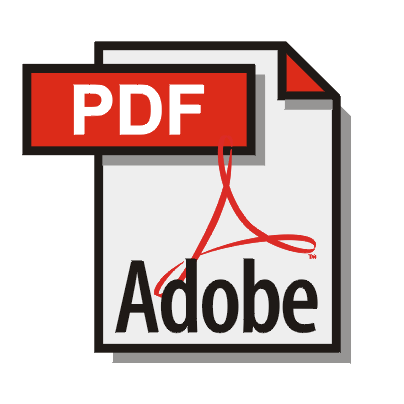 . Para la version en Español oprime aqui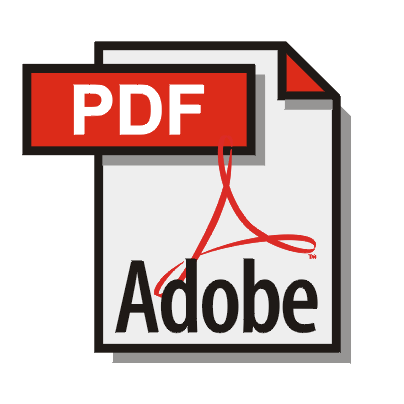 .
Telephone Book Recycling
Solid waste collectors, recycling centers and major phone companies work with city and county recycling coordinators to make it easy to recycle your old phone books. To recycle your outdated directories, put them in your curbside recycling container, multi-family recycling bin, or commercial recycling bin. If you do not have curbside recycling, or if your apartment or business does not have recycling bins, recycle your old phone book at a drop-off location. To find out the location of the drop-off nearest you, contact your city recycling coordinator.
For more information call:
AT&T Phone Book Recycling Helpline
(800) 953-4400
Christmas Tree Recycling
Christmas tree recycling programs are offered annually to unincorporated area residents paying for residential solid waste collection services. This service is provided to single-family residences, multi-family residences, and residences in areas not provided with curbside green material collection programs. Although holiday tree recycling is usually free, there may be a small fee charged to pick up trees placed at the curb or trees collected after a company's holiday tree recycling program is over. Multi-family units such as condominiums or apartments are usually provided with holiday tree recycling at no extra cost. Residents are encouraged to call their complex manager or Home Owners Association (HOA) for details.
Residents in the unincorporated area of the County with curbside green material recycling programs should cut un-flocked trees into pieces and place them in their green materials bin. Tree stands, nails, metal rods in the trunks, icicles and all ornaments must be removed. Trees will be collected on regular recycling days for several weeks after Christmas. Call your residential solid waste collector to ensure you meet the deadline for free collection. Fees are usually charged to pick up whole trees for recycling after the holiday collection program has ended.

Residents of the unincorporated area of the county that DO NOT have curbside green materials collection should call their residential solid waste collector for holiday tree recycling information or tree drop-off locations in their area. Each company handles holiday tree recycling differently – so be sure to call them if information has not been provided on your most recent billing statement.
Note: Flocked, decorated or artificial trees will not be included with green recycling and will be picked up with trash. If a tree does not fit in your trash container, please call your residential solid waste collector for special arrangements. If available, you may use your free bulky item pick up.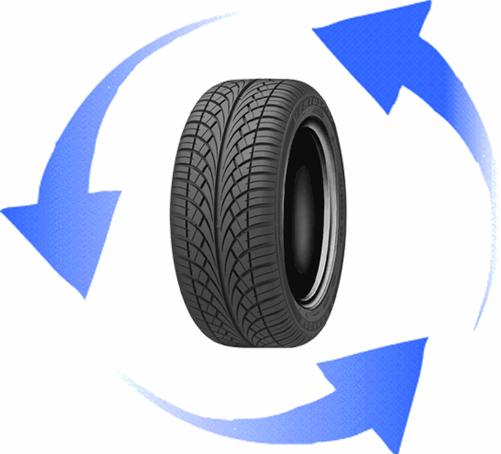 How Do I Get Rid of Tires?
Bring Used Tires to Tire Stores:
Many tire stores accept used tires for a fee (between $1 and $5) or will dispose your old tires free of charge when you buy new ones. To find a tire store near you that accepts tires, see "Tire Dealers" in the yellow pages of your telephone directory.

Please call for current disposal charges, which may vary by facility and tire size:


Agoura
Calabasas Landfill*
5300 Lost Hills Rd.
(818) 889-0363
Santa Paula
Toland Road Landfill*
3500 N. Toland Rd.
(805) 658-4685
Oxnard
Del Norte Recycling
111 S. Del Norte Blvd.
(805) 385-8060
Ventura
Gold Coast Recycling
5275 Colt Street
(805) 642-9236 - press 1
Simi Valley
Simi Valley Landfill
2801 Madera Rd.
(805) 522-7023
Ventura
Gold Coast Tires
655 Richmond Ave.
(805) 483-3625
*Tires accepted from limited geographic areas only.
Large tire piles can be recycled by companies such as BAS Tires (909) 383-7050, CRM (310) 538-2222, Lakin (562) 802-2752, or others listed as tire haulers on the State Department of Resources Recycling and Recovery (CalRecycle) website at http://www.calrecycle.ca.gov/tires/haulers/
Tire Manifest Requirements
State law requires every person transporting 10 or more used/waste tires at one time within California to be a registered tire hauler and to transport tires only to authorized facilities. Registered haulers must initiate manifests for tire loads and possess manifests during transport of waste tires and retain manifests for 3 years. See CalRecycle's website for more information on current tire hauler requirements, quarterly reporting, and forms at http://www.calrecycle.ca.gov/Tires/
Manifest requirements also include used/waste tire generators and end-use facilities. They are required to initiate a Used/Waste Tire Manifest form for each pickup and delivery of tires and submit a copy to CalRecycle. Tire haulers are responsible for completing a Used/Waste Tire Trip Log form for each load and required to complete a portion of each manifest form initiated by generators and final destination facilities.
Tire Facilities
Assembly Bill (AB) 1843 created an environmental regulatory program to control the storage and disposal of waste tires. AB 1843 requires persons storing or stockpiling more than 500 waste tires at a specific location to acquire a major or minor waste tire facility (WTF) permit and comply with technical standards for the safe storage of waste tires. (There is an exception for facilities that store tires only in locked, closed, movable containers). By definition, if a major WTF stores, stockpiles, accumulates, or discards 5,000 or more waste tires, and a minor WTF stores, stockpiles, accumulates, or discards up to 5,000 waste tires. The California Solid Waste Information System (SWIS) online database includes information on waste tire facilities throughout the state. That site is: http://www.calrecycle.ca.gov/SWFacilities/Directory/search.aspx
Additional Information on Facilities:
Uses: There is currently only one tire recycling company in Ventura County. They make a patented sandbag alternative used mainly in the greenhouse industry (Greenspot - 805/647-2174). Greenspot provides pickup of used tires in Ventura County and lower Santa Barbara County; minimum charge per pickup is $25. There are other local companies involved in retreading and reuse of tires. However, most local waste tires are cut and placed in landfills. Some tire recyclers bring tires to cement kilns, where the tires are combusted for energy. Tires hauled to recyclers in Los Angeles and San Bernardino Counties are ground up and used in asphalt, mats, marine equipment, hoses and other products. Before replacing tires, consider repairing or recapping them; look in the Yellow Pages under "Tire Recapping" or "Tire Retreading."
Don't Let Your Tires Get "Tired"
Rotate and inflate your tires, and brake before potholes, but release the brake at the last instant to roll through the pothole minimizing the impact.

Rotate your tires every 4,000 - 8,000 miles, depending on the schedule set by your car/tire manufacturer.
The schedule is usually located in the maintenance section of the vehicle's manual.
Check tire pressure once a month when the tires are "cold" (before driving more than one mile).
Use a pencil gauge and inflate at a service station. "Full service" stations provide inflation service.

Keep your wheels aligned and your tires balanced.
Avoid high-speed driving (especially above 75 m.p.h.) and vehicle overloading.
If the vehicle becomes stuck, do not spin the tires. Rock the car by shifting from drive to reverse to get free.
It is often unnecessary to replace all four tires at the same time. However, if you do not replace all four tires at once, replace them in pairs and put both new tires on the same axle (front or rear). Also, if you purchase tires different than what is on the vehicle, select a similar sized tire with similar performance characteristics as your current tires.

Buy the "Better" Tire
Buying quality tires and maintaining them will help save gas, extend the life of your tires, save space in landfills, increase driving safety, and save money.
Buy tires that last longer and have longer warranties. Although the purchase price of the tire may be higher, you will save money in the long term because your tires will not need to be replaced as often.
Buy tires with high treadwear and heat resistance ratings.
Tires must match the width and diameter requirements of the vehicle's rims.
Get the advice of a tire dealer about the best tires for your vehicle.
The EnTIRE Facts
A 2012 government study found that tires underinflated by 25% below the manufacturer's recommendations were 3 times more likely to cause a crash.

An underinflated tire can reduce gas mileage by 5 - 10%.

Underinflation of just 5 pounds can shorten a tire's life by as much as 20%.
About 290 million scrap tires, weighing approximately 36 pounds each, are generated annually in the U. S. More than 90% of scrap tires are currently being recycled or converted into fuel or road base.

Piles of tires pose both fire and health risks as they are highly combustible and provide breeding grounds for mosquitoes and rodents.
While most unwanted tires are used for fuel and asphalting, there is still an enormous surplus of waste tires taking up space and causing hazards.
For more information about buying and maintaining tires call:

Consumer Reports 914/378-2300
For more information about tire recycling contact:

David Goldstein
805/658-4312
david.goldstein@ventura.org