Transportation
Welcome
Director's Message
Organization Chart
Sections
Public Transportation
The Transportation Department is responsible for the planning, designing, funding, building, operating and maintaining the County Road System, approximately 542 centerline miles of roadway, bridges, drainage and related transportation facilities, coordination of unincorporated area public transit needs, and provision of general transportation advice to the Board of Supervisors.
Ventura County covers an area of approximately 1,873 square miles. The 542 centerline miles County-maintained Road System is spread throughout the unincorporated territories of the County as far west as the community of La Conchita, as far north as Lockwood Valley, east to several roads in the Malibu mountain areas and roads in the Santa Susana mountains, and several hundred miles of roadway in between. Ventura County is replete with many types of communities and settings, plentiful and productive agricultural fields, rugged mountainous areas, and remote difficult-to-serve areas. Our road system is as varied as the County.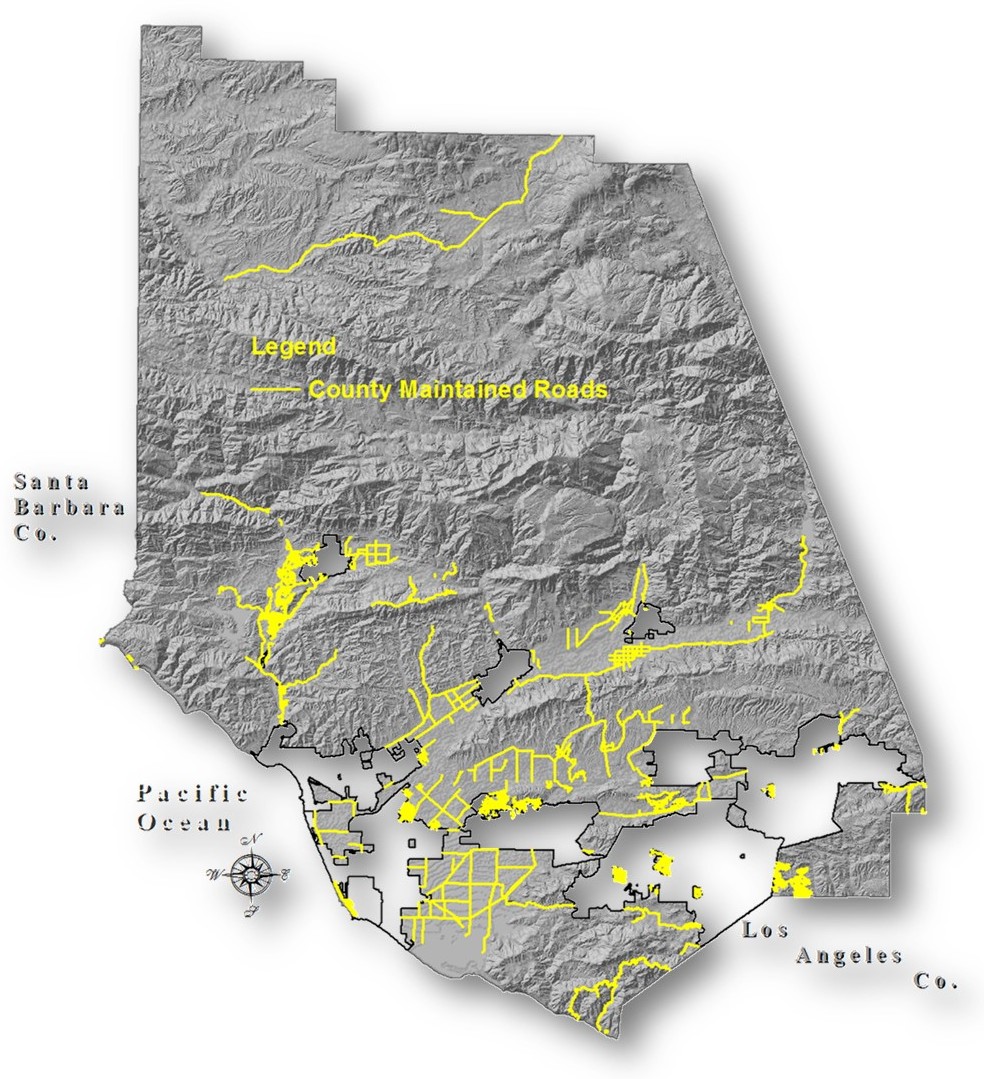 The Transportation Department's priorities are public safety – ensuring that our roads are safe for use when used with due care in a manner in which it is reasonably foreseeable that they will be used; and preservation of infrastructure – preserving and maintaining the public's multi-billion dollar investment in the roads, bridges, and other facilities associated with the County Road System. When funds are available, we strive to make operational
improvements to specific areas of the Road System as detailed in the Public Works Capital Improvement Plan.
Public Counter Hours
Monday - Friday 8:00 AM to 4:30 PM

Contact
Main Line: (805) 654-2049
Permits: (805) 654-2055
Fax: (805) 654-5169

Location Transportation Interactive Map
800 South Victoria Avenue for road information
Ventura, CA 93009-1620
Hall of Administration, 3rd Floor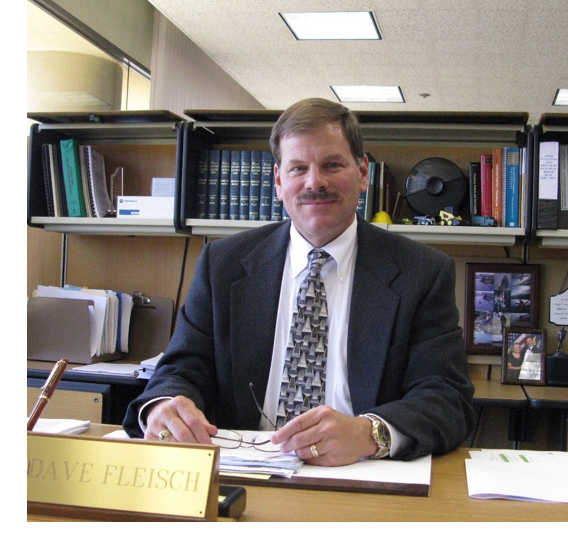 Thank you for visiting the Transportation Department Website. On the website you will find easily accessible information as well as a brief description of the tasks the Transportation Department undertakes to accomplish our goals. It is designed to assist you with questions or concerns you might have by providing: a list of the streets and roads in the County Road System; informational citizen brochures that provide answers to the most frequently asked questions about transportation in the County; a link to report road maintenance concerns (potholes, road conditions etc.), and several other items that we think might be of interest, information, or assistance to you.
Pavement Maintenance: A recent addition is the Road Inventory and Pavement Plan Map accessible through the quick links to the left or the map on the department home page. This is a map that has both the county road network and our recently approved multi-year paving plan as layers on a GIS map to easily provide you timely information about our paving plans. This aggressive plan will place the County Road Network at the highest pavement condition in the last 20 years. While not perfect, it gives us a great position to work from. Although long term funding is uncertain, the proposed paving program will be executed with available funding in the Local Road Fund which has been increased recently through previous State Proposition 1B funding and back gas tax received from the State.
The men and women of the Transportation Department work hard every day to make sure the County road network is in the best condition possible with the available resources. I am proud of them and it is our pleasure to serve you, the public.
Regional Transportation Planning: If you are interested in Regional Transportation issues, the Ventura County Transportation Commission (VCTC) is the responsible organization. They are the governing board that develops and implements transportation policies, projects, funding and priorities. The transportation issues that VCTC is responsible for include; highways, bus services, aviation services, commuter and freight railroads, bicycling and bike paths, among others. VCTC consists of representatives of each city, the County, the State of California Department of Transportation (Caltrans), and two citizen representatives. VCTC is established by state statute, and is an independent political body separate from County government. VCTC's website can be accessed at http://www.goventura.org/
Dave Fleisch
Director, Transportation Department
david.fleisch@ventura.org
(805) 654-2077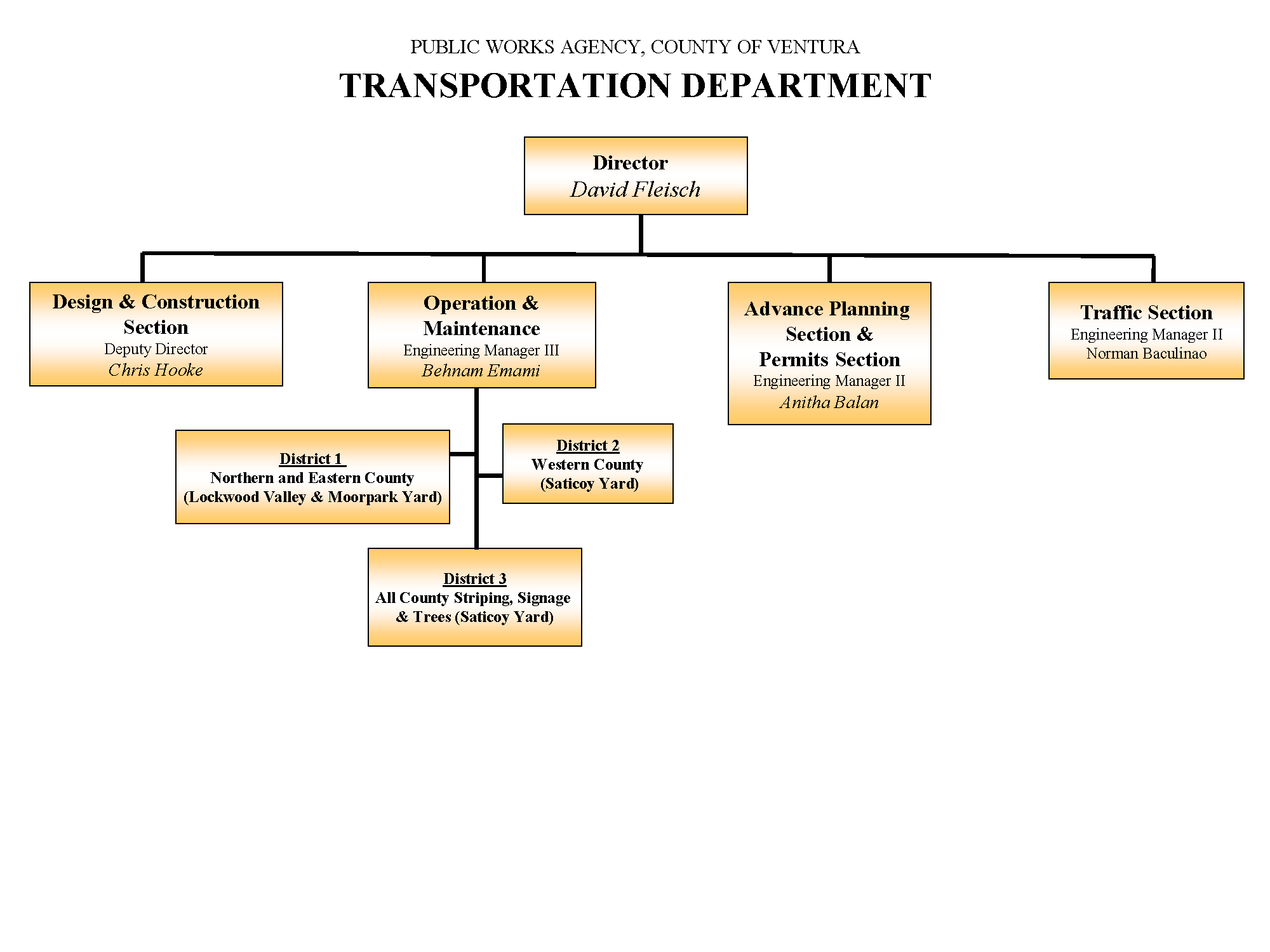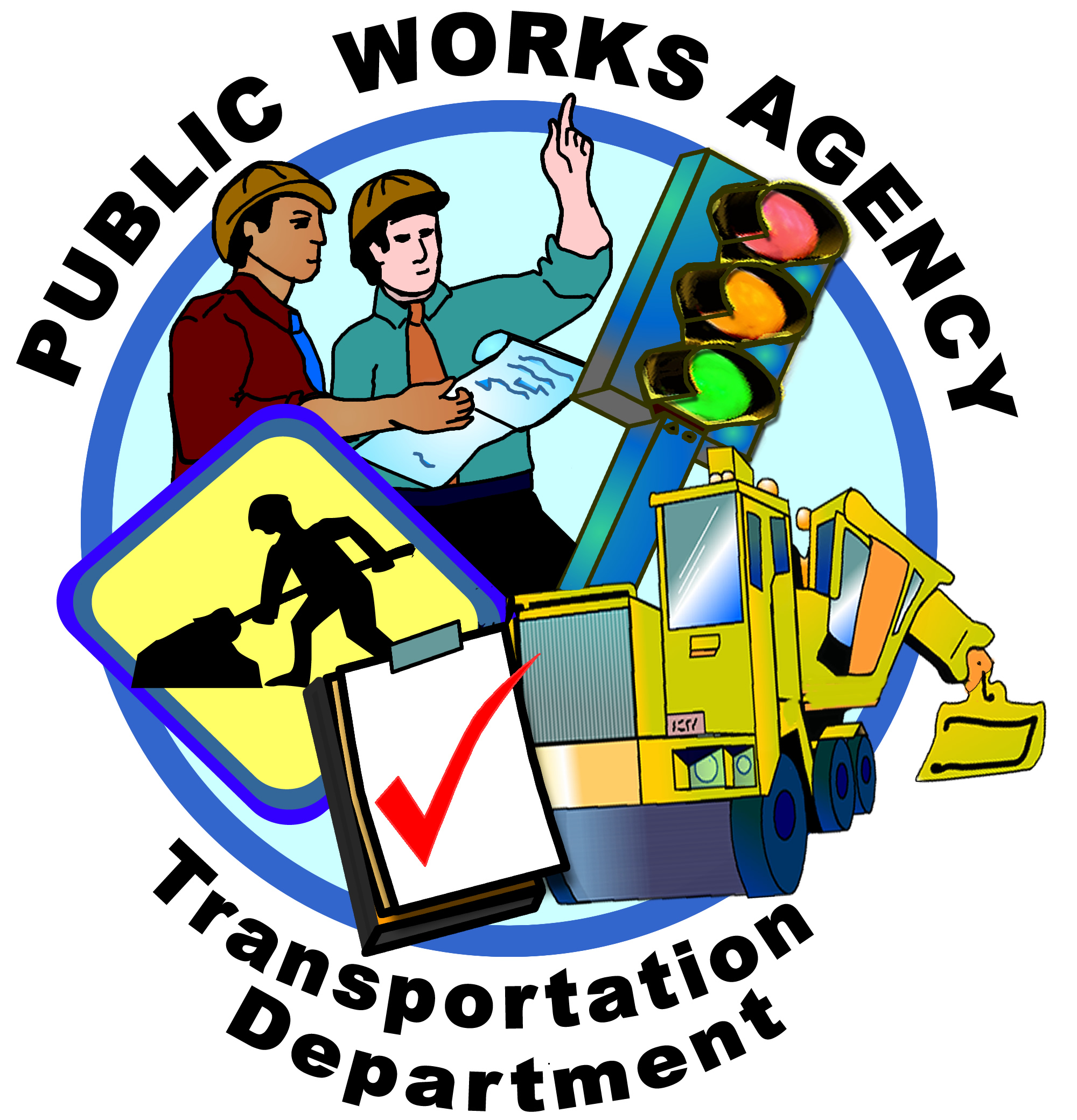 Advance Planning
Design and Construction
Encroachment Permits
Operations and Maintenance
Traffic
Advance Planning
Advance Planning administers and manages the County's Pavement Management System and updates the Multi-Year Resurfacing Program. It provides input to the Public Works Agency five-year Capital Improvement Program report, performs feasibility analyses, planning level cost estimates, funding projections, and prepares project applications. State and Federal mandated reports are prepared to secure Federal funds as well as all Federal, State, and local funding grant applications.
Other responsibilities are maintaining the Roadway Management System which includes: Road Facility Inventory (Pavement, Culvert, Bridge, Road History); vacation of excess right-of-way; coordination of annexation with Local Agency Formation Commission; review of road acceptance to County Maintained Roads; and investigation of citizen inquiries/complaints of drainage and pavement surfaces.
Damage assessment and survey teams perform critical tasks such as reporting storm and earthquake damage, and coordinating with FEMA, OES, FHWA, and Caltrans at natural disaster events.
Technical assistance is provided to the Planning Division of Resource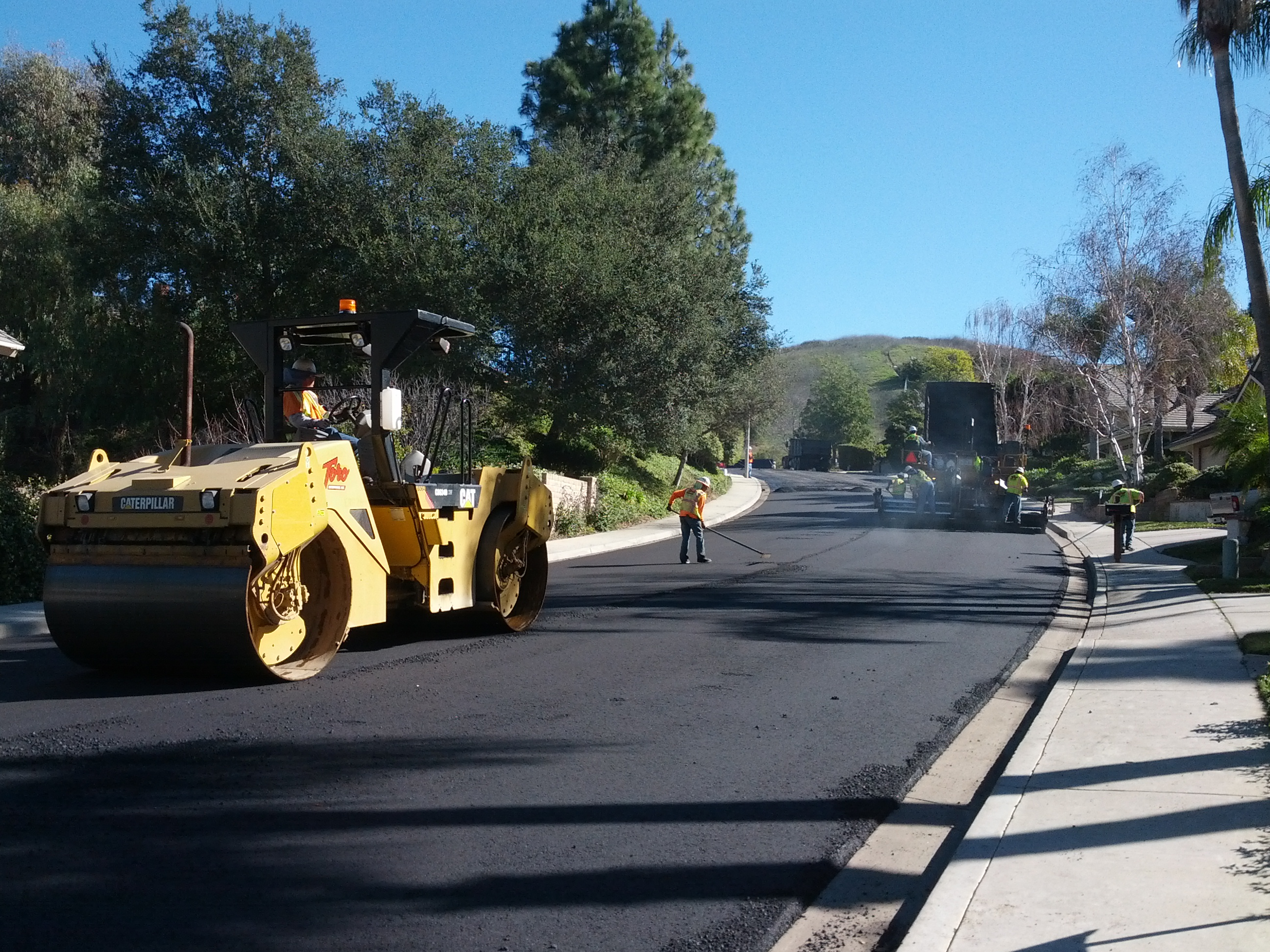 Management Agency regarding road-related items for review of Discretionary Land Use Permits and Environmental Impact Reports within County unincorporated areas.
Visit Reports and Programs for more information.
Design and Construction
The Design and Construction (D&C) Section designs improvements to County roads, prepares contract documents for bidding, and oversees the construction of those improvements by contractors. Examples of typical D&C projects include pavement overlays, new turn lanes and traffic signals, bridge repair or replacement, shoulder widening, signing and striping, and storm damage repair.
Most of the design work is done by in-house engineering staff, although specialty work such as bridge design and traffic signals are usually designed by consultants. The design of roadway improvements follows American Association of State Highway and Transportation Officials (AASHTO) standards. Construction of improvements is accomplished by hiring private contractors through the competitive bidding process.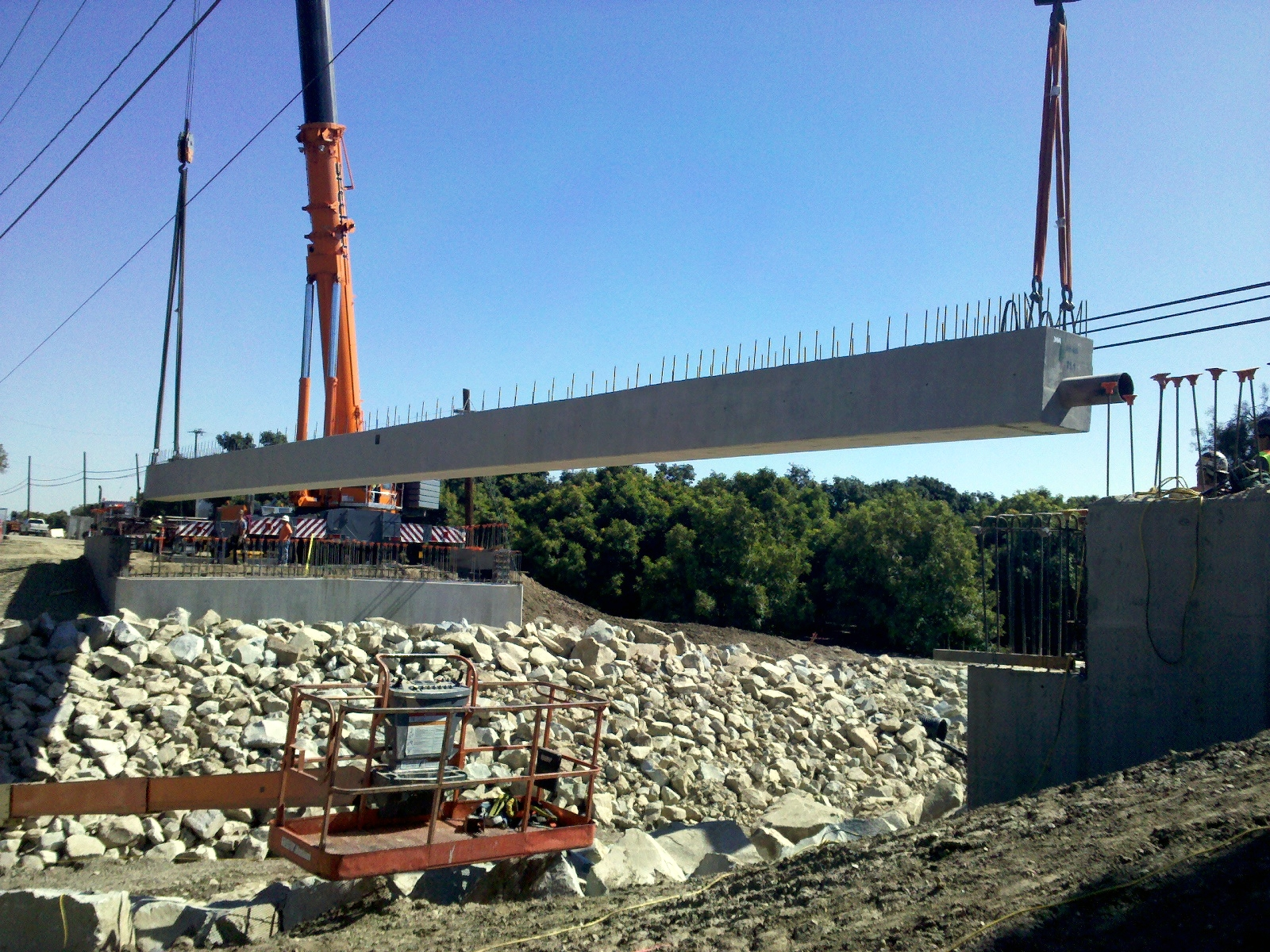 Design and Construction projects currently out to bid (Transportation D&C projects are identified with RD in front of the specification number).
The Transportation Department received grant money for using Rubberized Asphalt Concrete for four pavement rehabilitation projects. Visit Reports and Programs for more information.
Encroachment Permits
Encroachment Permits are required for any work proposed within the County's road right-of-way and includes such work as utility installations and repairs, roadway and drainage improvements by developers, driveway construction, sidewalk repair, filming of motion pictures and still photography, placement of obstructions in the right-of-way such as fences, trees, poles, and overhead structures. Roadside vendors are not permitted in the road right-of-way. The Permits Section ensures that all construction work in the public right-of-way complies with County's adopted codes and engineering standards. In addition, the Section issues Transportation Permits for oversize vehicles travelling on County roads and collects Traffic Impact Mitigation fees.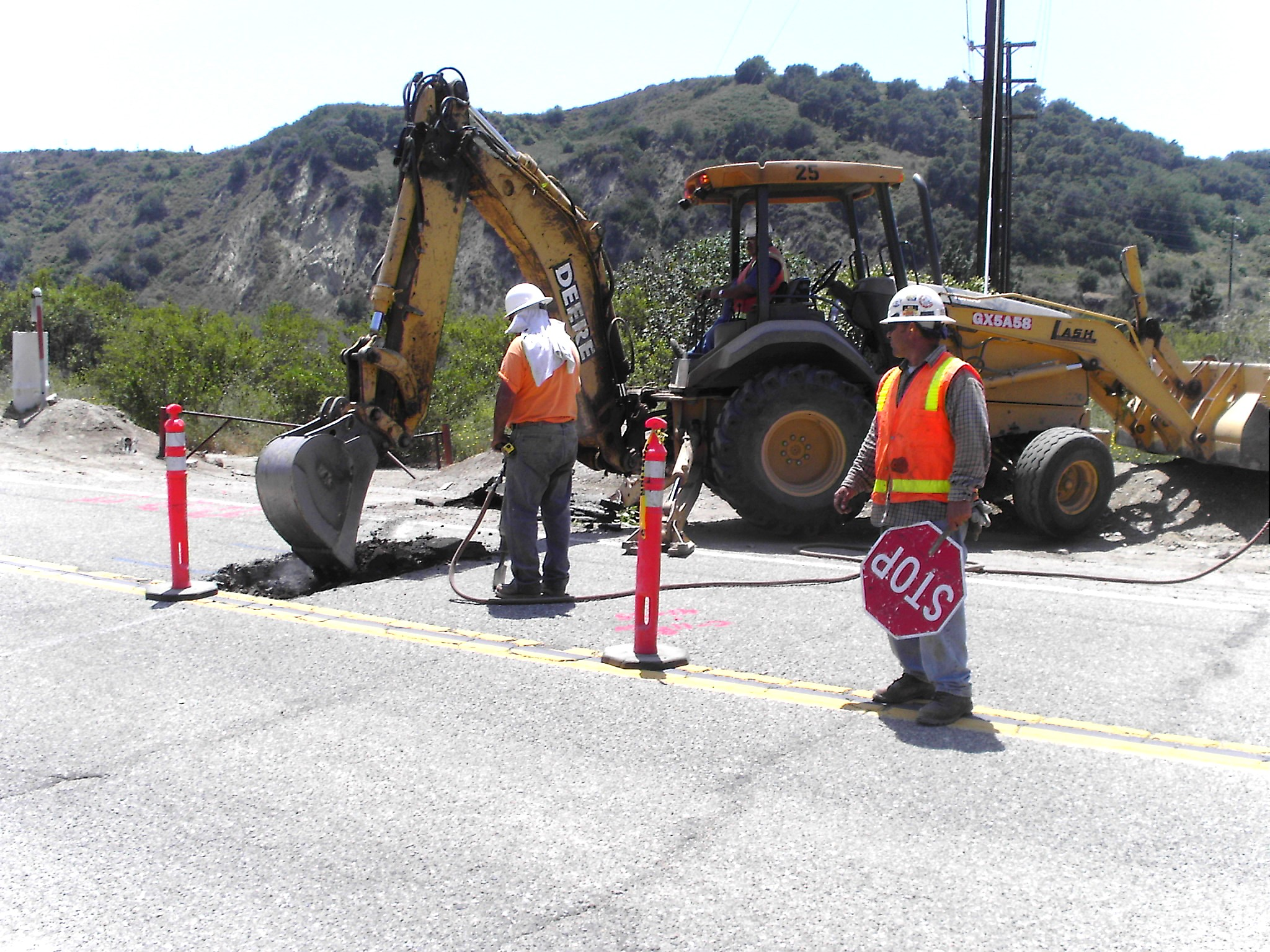 For more information, click on the links below or contact us through email at pwa.transpermits@ventura.org or by phone (805) 654-2055.
To apply for a permit visit Apply for Permits. For permit standards visit Ordinances, Policies, and Guidelines.
Operations and Maintenance
You may contact Road Maintenance with complaints or comments related to the condition of county roads, signs, and drainage systems.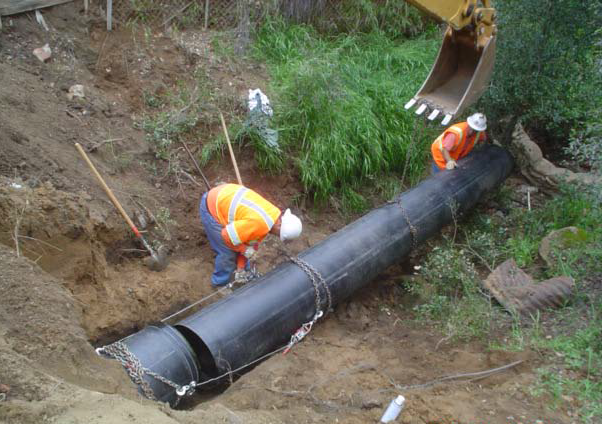 Contact Road Maintenance by:
Phone: (805) 672-2131
After Hours: (805) 650-4099
Fax:(805) 658-4513
Email: Online Complaint Form

In case of an emergency please call: 911
Traffic
The Traffic Engineering Section ensures that County Maintained Roads operate safely and efficiently. Responsibilities include the maintenance and operation of traffic signals, installation of traffic control devices, and maintenance of accident records on roads in the unincorporated area of the County.
The Traffic Section responds to citizen's requests for the installation of stop signs, traffic signals, speed humps, and various other traffic control devices. In addition, we respond to citizen's concerns relating to intersection sight distance. Retaining an accident records system effectively reduces the number and severity of accidents on County roads.
For Current Traffic Volumes and Levels of Service for Congestion Management Programs, visit Reports and Programs for more information. Visit Frequently Asked Questions and Citizen Brochures for more information.
You may contact Traffic with complaints or comments related to the condition of traffic signals.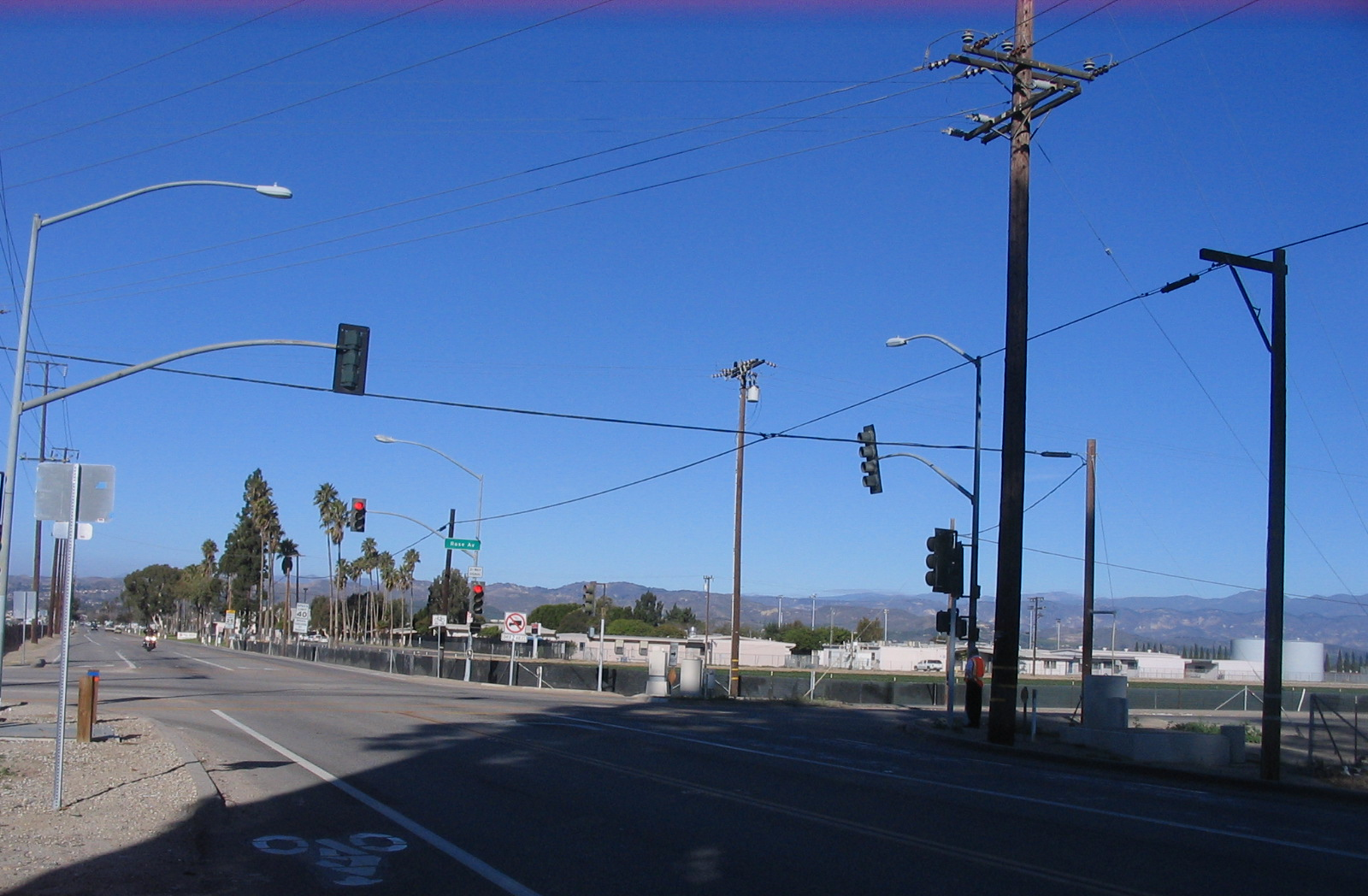 Contact Traffic by:
Phone: (805) 654-2063
After Hours: (805) 650-4099
Fax: (805) 654-5169
Email: Online Complaint Form
In case of an emergency please call: 911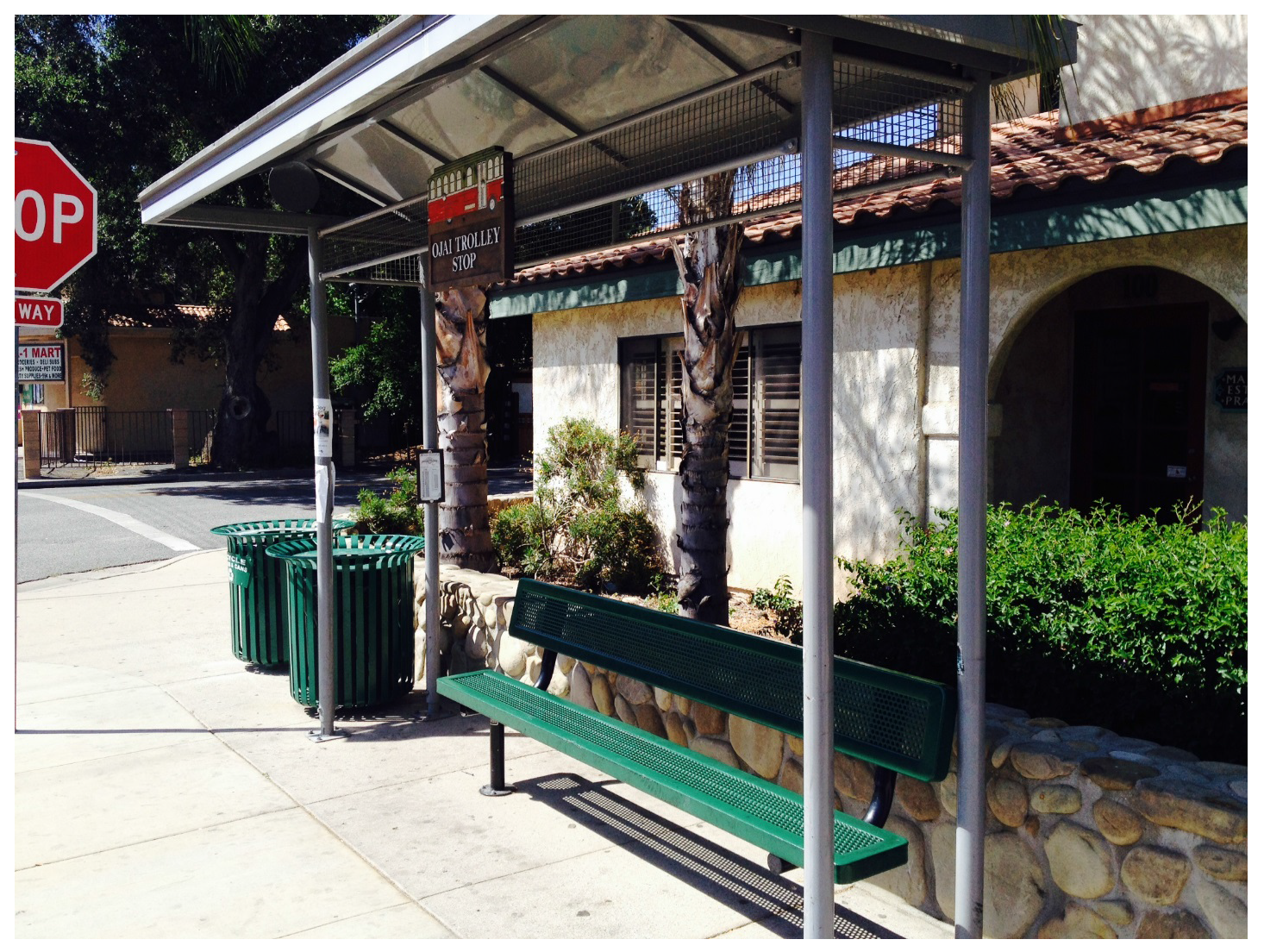 **NEW VCTC East-West Connector Bus Route - Sevice begins Nov 10th**
The Ventura County Public Works Agency Transportation Department has been designated by the Board of Supervisors as the County department responsible for public transportation planning, coordination, and project implementation in the unincorporated area. To accomplish this goal, the County staff regularly works with the Ventura County Transportation Commission (VCTC), other area transit operators, and local, state, and federal agencies.
The County provides bus stop amenities (shelters, benches, and trash receptacles) at unincorporated area bus stops, and sponsors the following transit activities:
| | | |
| --- | --- | --- |
| | | VCTC Intercity Transit, operated by the Ventura County Transportation Commission (VCTC), provides connecting bus service between the cities of Ventura County and neighboring Santa Barbara and Los Angeles counties. |
| | | Gold Coast Transit which serves Ojai, Oxnard, Port Hueneme, Ventura, and the unincorporated areas in between in western Ventura County. Gold Coast Transit provides both fixed route bus service, as well as their ACCESS services which includes complementary Americans With Disabilities Act (ADA) paratransit service and Senior Dial-A-Ride service. |
| | | Ojai Trolley which serves the City of Ojai and the unincorporated areas of Meiners Oaks and Mira Monte in the Ojai Valley. |
| | | Valley Express which serves Santa Paula, Fillmore, and Piru with fixed route, ADA, Senior, and general public Dial-A-Ride services in the Heritage Valley area. |
| | | Kanan Shuttle which serves the unincorporated area community of Oak Park. |
| | | ADA and Senior Dial-a-Ride service in Camarillo, Moorpark, Simi Valley, Thousand Oaks and the unincorporated areas in the East County Transit Alliance (ECTA) area of eastern Ventura County provided through Thousand Oaks Transit. |
VCTC is the organization that develops and implements regional transportation policies, projects, funding, and priorities. VCTC is responsible for intercity bus services, commuter and freight railroads, bicycling and bike paths, highways and aviation services. VCTC's website can be accessed at http://www.goventura.org/.