Spatial Data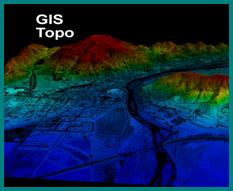 Public Works Agency shares GIS (Geographic Information System) files and other spatial data upon request. Our technical divisions within Public Works dedicate a substantial amount of effort toward strategic implementation of Information and Technology on behalf of the Agency. We often share data and resources with collaborating stakeholders.

Although all departments in Public Works are subject to the California Public Records Act, and do share data when appropriate, Watershed Protection District receives numerous requests.
If you would like to contact the Information Technology team in Watershed Protection District with questions or concerns please email to:
---
GIS Web Services (WMS)
The Watershed Protection District has a new WMS service to make their data accessible to the public; this service is currently in BETA testing mode.
Web Mapping Service URL (WMS)
http://wms.vcwatershed.net:8080/geoserver/wms
Web Feature Service (WFS)
http://wms.vcwatershed.net:8080/geoserver/wfs
Current Available Layers
More layers coming soon
Redline (District Channels)
Facilities (District Facilities)
Watersheds
District Zones
Reach Mapping
Available Projections
EPSG: 2229 (nad83 / california zone 5 (ftus))
EPSG: 4326 (WGS84)
EPSG: 900913 (Google Mercator)
Disclaimer
The data layers provided hereon were created by the Ventura County Watershed Protection District (GIS). The County does not warrant the accuracy of this information, and no decision involving a risk of economic loss or physical injury should be made in reliance thereon.
Please cite Ventura County Watershed Protection District on any derivative products based on this data.
Technical Contact
Gabriel Ramirez | Gabriel.Ramirez@ventura.org
How to access the WMS
You can use QGIS (Quantum GIS), ESRI ArcMap or OpenLayers to name a few to access the data.