News Publications
The Works Newsletter
Eye on the Environment News Articles
The Works Newsletter
2017
November/December 2017 - 2017 was a monumental year of Bridging Foundations and communications between projects, departments and the community. This issue of The WORKS, we celebrate a year in review of the projects, awards and events you all made possible.
September 2017 - This issue of the Works focused on safety preparedness. Learn tips on how to best prepare yourself for when a disaster occurs. It is also important that all VCPWA team master all the skills necessary to take action in these emergency situations. In this issue, we also say good-bye and happy retirement to Glenna Inouye, who came aboard Public Works Agency in 2007, as our Clerical Services Manager and Assistant to the Agency Director. Finally, Public Works has two big events coming up in October, the VCPWA's Picnic and VCPWA's Annual State of the Agency. The picnic is scheduled on October 7th from 11:00a.m. to 2:30p.m. and the state of the agency is from October 24th, 25th and 26th.
August 2017 - In this issue of the Works, we have a discussion on how VCPWA's Transportation Department is working on multiple projects that tie together to provide a well-connected, multimodal transportation network for our community. We then have a Q&A with Treena Gonzalez, who is a senior transportation analyst. Also, we meet Transportation's newest team member, Norman Baculinao who recently came aboard as the Traffic Engineering Manager. Finally, we let you know how to tell whether a particular road is maintained by the city or the county. Also, check out the VCPWA's Facebook site with a stretch of 542 beautiful scenic miles maintained by VCPWA.
July 2017 - This issue of the Works starts out with the recent ribbon cutting for the new VCMC Hospital Replacement Wing project, VCPWA's largest project ever undertaken. The Works also discusses how the Integrated Waste Management Division of the Water and Sanitation Department is leading the way to initiate two major recycling efforts. Finally, read about how the Watershed Hydrology team's flood warning system earned top accolades at the National Hydrologic Warning Council conference.
May/June 2017- This issue of The Works shares about Public Works Day at the County of Ventura. Jeff Pratt, Director of Public Works Agency, discusses how this one of the biggest days ever for Public Works, attendance wise and how the Public Works staff goes above and beyond to help out the community for whatever it is they need. Then, it follows up with an article about the success of Public Works Day 2017, the community connections, the interactive activities and connecting us to the Environment. Finally, a question and answer with the employees of the year for 2017.
Apr/May 2017 - The discussion starts off by taking a look at the upcoming National Public Works Week, May 21-27, 2017. It discusses the purpose for celebrating this event and its theme. Then, a Q&A with Jeff Pratt, the Ventura County Public Works Director. Afterwards, we learn about the people of VCPWA and the work they actually do.
March 2017- This issue of The Works starts off with a couple of items for discussion from the PWA Director, Jeff Pratt. Then, we see how the hydrology crews and first responders have been busy this rainy season with record rainfall in Ventura County, after a prolonged California drought. The Works also talks about a secured grant from the State Water Resources Control Board that was presented to VCPWA Watershed Protection District. We then see how VCPWA is committed to engaging and educating students through classes on the many facets of Public Works. Afterwards, Watershed Protection District is working with the community to reach their zero trash goal to keep the Ventura River Estuary Clean. Finally, see how VCPWA is involved in the community. And, of course, don't forget about Public Works Day coming up on May 23rd from 9AM to 2PM.
February 2017: In this issue of The Works, we unveil our communications theme for 2017: "Bridging Foundations." Articles include an introduction to the Accident Review Council – a strong foundation in VCPWA's goal of the safest possible work environment, a tour of the new Moorpark Water Reclamation Facility Laboratory and Office, a congratulatory note to the three VCPWA teams behind the winning American Public Works Association's Project of the Year awards, a reminder that National Engineers Week is February 19 - 25, and information about the County's rain barrel/compost bin truckload event.
January 2017: This issue features articles on Bridging the Foundations in 2017 for VCPWA. The PWA Director, Jeff Pratt, shares some words for 2017 and looks at the past year of the accomplishments from the various PWA departments. With other activities going on in the holiday season, such as our own PWA Director, Jeff Pratt, starring in the Ventura County Ballet Company's, The Nutcracker to giving hearts with the 5th annual CAN-tree Collection. VCPWA has provided support for the non-profit organization RAIN during the holiday season and American Society of Civil Engineers (ASCE) selected VCPWA's Environment project as the Engineering project of the year. Lastly, check out Professor Pratt teaching an 8-week course at CSUCI with an overview of the history and strategic management of Ventura County water use.
The Pipeline Newsletter
2016
October/November 2016: This issue features articles on VCPWA picnic with the theme, "Coney Island Meets Ojai" and when a storm is coming how the community can be prepared with some good steps to take. The VCPWA introduces, Jean Fontayne, who is the new staff services manager for Water and Sanitation. Discussion on the Matilija Dam news and the various VCPWA community outreach it has done for Ventura County, which includes the Watershed Garden Workshop, returning by popular demand. Save the date 12.19.16 for the ribbon-cutting ceremony and grand opening for the Moorpark Water Reclamation facility.
September 2016: This issue features articles on VCPWA announces new Director of Engineering Services Department, VCPWA received national recognition for its innovative pervious concrete work, and What's it like to work for VCPWA Transportation Department - Operations and Maintenance. Lean Six Sigma News. PWA's Annual Golf Tournament and Picnic will be held on Saturday, October 8, 2016 (Soule Park).
August 2016: This issue features articles on Working in the Heat Safety, Todd Road Jail Projects, "On the job with O&M" (Water & Sanitation's Sky Stanley), and VCPWA in the Community highlights. WPD's Drought Resilient Landscape Seminars will be held on September 10 (Meiners Oaks) and September 24 (Oak park). PWA's Annual Golf Tournament and Picnic will be held on Saturday, October 8, 2016 (Soule Park).
July 2016: This issue introduces two new PWA Directors: Water & Sanitation Director, Michaela Brown, and Central Services Director, J. Tabin Cosio. This issue features "On the job with O&M" insights from Raul Ruiz (Water &Sanitation), Manuel Romero (Transportation), Frank Ceja and Mona Woolwine (Watershed Protection District). PWA's "Coney Island Picnic in the Park" will be held on Saturday, October 8, 2016.
June 2016: This issue spotlights National Public Works Week Awareness Day community education activities. It also features the 2016 Employees of the Year, a farewell to Central Services Director, Janice Turner, and Watershed Protection District's Earth Day awards and honors.
May 2016: This issue features Agency Director comments about Public Works Week, as well as articles on the County Engineer's Association of California's (CEAC) 31st Annual Public Works Secretarial Seminar being hosted by PWA, the Raptor Rodent Control Pilot Program, and the New Moorpark Water Reclamation Center.
April 2016: This issue features articles on the Juvenile Justice Center Solar Project, the 2016 State of the Agency, the Happy Valley Bioswale Project, and the 2016 National Engineers' Week activities. Congratulations to VCPWA's Water & Sanitation Department on being honored on the District 19 and District 38 Waterworks Projects. National Public Works Week is May 15-21, 2016, with a special VCPWA Celebration on Tuesday, May 17th.
January 2016: This issue features articles on the Adan Lara Memorial Roadway, the First Winter Storms, and an opportunity for Pipeline article submissions.
2015
December 2015: This issue features articles on The Oxnard Channels Dedication Ceremony, and the Solar Panels at the Government Center. Other articles honor PWA's commitment to community service (Holiday Can Tree Food Drive, The Rain Project, The Wounded Warrior Project; Society of Women Engineers).
November 2015: This issue honors VCPWA Transportation Department employee, Adan Lara In Memoriam, as well as featuring articles about Storm Day 2015, including a Q&A with Watershed Protection District Deputy Director, Karl Novak, and a VCPWA Speaking Engagement by Stormwater Program Manager, Ewelina Mutkowska.
SPECIAL EDITION 2015: This issue features articles about Ventura County Public Works Infrastructure. Each Department within VCPWA addresses their challenges, predictions, cost-effective innovations, and what they believe PWA needs in order to preserve and improve quality of life within Ventura County.
August/September 2015: This issue features articles about the impact of this year's drought, water, water conservation, and water-smart landscaping. There is also information about the September 28-30, 2015 VCPWA Storm Day, as well as a reminder about the October 3, 2015 VCPWA Annual Picnic at Soule Park in Ojai, CA.
July 2015: This issue features articles about the Piru Town Square Skate Park, Donlon Road Groundbreaking Ceremony; First Responder's Spotlight, and a reminder about the 30th Annual Public Works Picnic.
June 2015: This issue features articles about the "Community Begins Here" National Public Works Week celebration, Employee of the Year Awards, and John Pennington's 35 years of dedicated service..
April 2015: This issue features articles about the Rustic Canyon Golf Course Natural Landscapes, 2015 Executive Planning Session, May 19th National Public Works Week Awareness Day Celebration, and A Heartfelt Good-Bye to Anne Dana who retired after 24 years of service to the VCPWA Water and Sanitation Department.
March 2015: This issue features articles on survey markers from California's historic Rancho era, recognition of our VCPWA teams for their hard-work and improvements to our County, and announces "Community Begins Here" as the theme for this year's National Public Works Week.
February 2015: This issue features our State of Agency meetings and lessons learned from a Marshmallow Challenge, Engineering Services Department's collaboration on firehouse projects, the Transportation Department's work cleaning up mudslides and special employee recognition.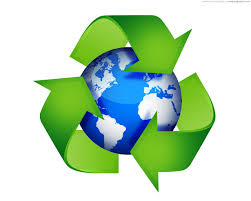 Eye on the Environment
Eye on the Environment
articles are published Sundays in the Ventura County Star newspaper, monthly in the Ventura County Reporter, and frequently in Vida News and The Acorn.

Comments on existing articles or ideas

for future articles should be directed to: