Engineering Services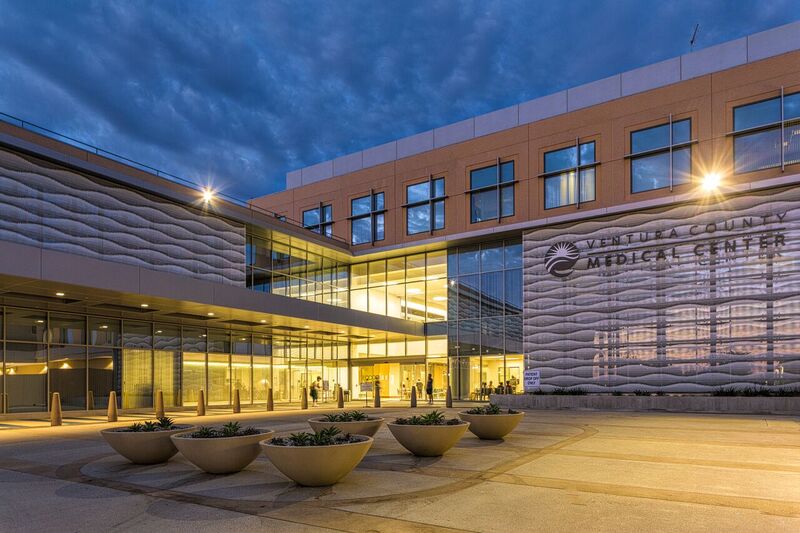 The Engineering Services Department (ESD) provides a wide range of engineering services to clients within the County of Ventura organization and the public. Our services include: the capital program and project management, facilities contracting, land development, flood damage mitigation, land surveying and surveyor support.
The ESD is headed by Chris Cooper and it includes the County Surveyor's Office, which is managed by Wayne Battleson, the Development and Inspection Services Division, which is managed by Ray Gutierrez, the Project Services Division, which is managed by Brian D'Anna, and the Contract Support section, which is supervised by Terry Smith.
The Engineering Services Department also manages consultant service contracts for the Public Works Agency's Architectural and Engineering needs. Click here for information on Contracting Opportunities for Consultants.
Above is a picture of the entrance of the recently completed Ventura County Medical Center (VCMC) Hospital Replacement Wing project. This section of the VCMC is now offically call the North Tower. The ESD managed this project's design and construction for the Ventura County Health Care Agency.
For Design Standards and Manuals click here.
For Contractor Forms and Instructions click here.
For Projects out to Bid click here.
For Bid Results and subcontractor lists for the 2 lowest bidders click here.
For information on Awarded Contracts click here.
For information on the completed VCMC Replacement Clinic SEIR click here.